Animal Success Stories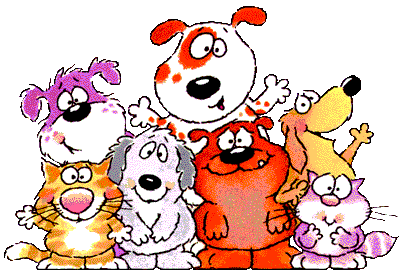 HAPPY TAILS!
We love hearing updates about our former rescues from their forever families. If you have adopted a pet from Rose's Rescue and would like to submit his or her story for our Happy Tails page, please send it to annec@rosesrescue.net, put Happy Tails in the subject line, and don't forget to include a picture!
Click a letter to find an animal or
view all
.
No Photo Available
We got Layla 11 years ago from Roses's Rescue Cell Puppy Program!!! Since then we brought home 2 human babies! Layla is the best big sister & her calmness & patience with both our children is like none other. Layla did suffer a loss recently. Our kitty of 17 years passed away. With the help of the kiddos, Layla is back to herself enjoying the quiet time!!
Nyx
Nyx Kitty thinks she's a dog. Yes it's their house we pay the mortgage.
Nelson
I waited a few days before sending this post. I just wanted to express my sincere gratitude to Rose's Rescue for bringing my family together with Nelson. I cannot thank you enough. Our family adopted him through your organization in 2003. We relocated to Florida in 2017, where he spent his twilight years. He had been with us for a loving 16 years. On July 5, 2019, we said our final farewell. He was a beautiful dog who has filled our household with a great many memories. And although I am very sad (he was a big mama's boy), I know he was well loved in his forever home. Thank you, again, from the bottom of my heart.
Nugget
We changed Nugget's name to Rosie. She is doing great. She is getting along well with our other dog. Here is a picture of Rosie and Sadie.
Click a letter to find an animal or
view all
.