Animal Success Stories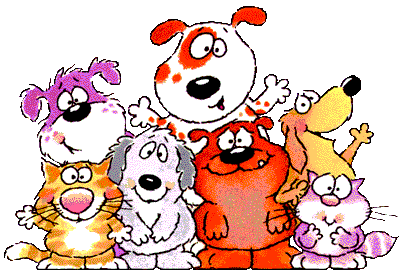 HAPPY TAILS!
We love hearing updates about our former rescues from their forever families. If you have adopted a pet from Rose's Rescue and would like to submit his or her story for our Happy Tails page, please send it to annec@rosesrescue.net, put Happy Tails in the subject line, and don't forget to include a picture!
Click a letter to find an animal or
view all
.
SadieL
3rd day she has slept in crate and no problems! Not even crying to get out. She perked up a little yesterday and started to play a little! She is so funny because she always has 1 eye on me, your we're right she is very attached! My boyfriend loves her, and she snuggles with him, I feel like she is very happy here!
Sporty
Max aka Sporty loves his toy and laying under the tree.Everything is going well !!! We had the time of learning & adjusting and we got through it. We love our Max aka Sparky & can't imagine life without him. We can't Thank Rose's Rescue enough for this little sweetheart!
Sasha
Happy gotcha day sasha. Thank you Rose's rescue. Cant believe it has been 9 years.
Sweet Caroline
Nevada (aka Sweet Caroline) is getting so big!! And is one spoiled pup!!! 😍 We wouldn't have it any other way!!!
Sweet Baby Ray
"He's doing really well! He is a dear ....He settled in quite smoothly. We love him to pieces....his first vet visit is next week.Thank you so much for placing him with us!!!"
Click a letter to find an animal or
view all
.