Animal Success Stories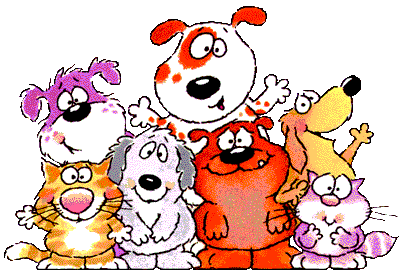 HAPPY TAILS!
We love hearing updates about our former rescues from their forever families. If you have adopted a pet from Rose's Rescue and would like to submit his or her story for our Happy Tails page, please send it to annec@rosesrescue.net, put Happy Tails in the subject line, and don't forget to include a picture!
Click a letter to find an animal or
view all
.
Misty
Missy aka Misty: It is with heavy heart that we inform you that our beloved little Missy has passed away. During 2019, Missy was diagnosed with tumors on her spleen, liver and mammary glands, that eventually spread to her throat and restricted her breathing and swallowing. Our Veterinarian sent Missy away peacefully yesterday, because none of us wanted to see her suffer. Despite all of her health issues, we are comforted in knowing that Missy lived out the last two and a half years in a loving and caring home. She was such a sweet dog and grew very attached to our family, particularly Joe, who she would follow everywhere he went! Attached are a few photos of Missy. We will miss her dearly and will forever cherish the time Missy was a part of our family. We are most grateful that Rose's Rescue provided us with the opportunity to bring Missy into our lives and we would like to make a contribution in Missy's memory. We will forward a check in the upcoming days.
Mattie
We couldn't be happier with Maggie! She has settled in wonderfully to our family, and we can't imagine a day without her!! We are forever thankful for finding her. Here are just a few pics of her. She is a fan of sleeping all cuddled up on the furniture, and on us, and she LOVES running at the dog park. Have a wonderful New Year!
Mandy Loves to Swim
Mandy Christmas 2019
Motley URGENT!
My road dawg Motley is still kickn!!! He says hi y'all I'm in Montana these days
Mya
Thank You Roses Rescue for helping us find our new family member!
Click a letter to find an animal or
view all
.