Animal Success Stories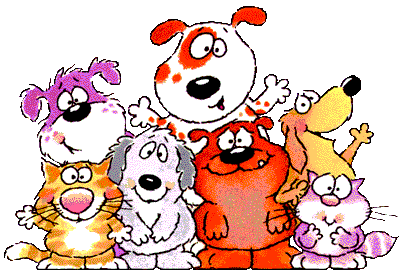 HAPPY TAILS!
We love hearing updates about our former rescues from their forever families. If you have adopted a pet from Rose's Rescue and would like to submit his or her story for our Happy Tails page, please send it to annec@rosesrescue.net, put Happy Tails in the subject line, and don't forget to include a picture!
Click a letter to find an animal or
view all
.
Ivey
hank you for your email about our adoption.  We adopted Neko Rose (formerly Ivey) on 9/17 at 3 months old and 3 lbs .  We had a 1.5 hour car ride home from the adoption, and she did wonderful, very relaxed while her new mommy Danielle talked to her through her carrier window.  When we brought her home, she came right out of her carrier, stretched, and started immediately playing with her toys.  She has MANY toys and loves to play, especially during interactive play sessions with us.  She's a confident girl who has no problem letting us know what she wants.  She is very athletic and has many opportunities to climb and exercise .  She loves to cuddle but likes her independence, too.  She will be 6 months old on October 30th and is on the road to getting her weight up to 5 lbs.  Cassidy is the volunteer that we worked with, she was excellent in answering our many questions through texts, emails  and even phone calls.  Our vet required additional records and Cassidy was right on it. Yes Foster mom Anne was fabulous too!  We say she grew up next to Hiram College. We like to think of her as our Queen. However she's becoming a teenager. Watch out world her she comes. Grateful for Rose's Rescue.  
Itzy
I am a foster mom for Rose's Rescue, so when I was asked to foster a small female Dachshund mix who had been turned in to the pound when her owner died, I said "sure , no problem". Off I went to the pound to collect my 40th foster dog. It didn't turn out to be quite so easy as I recall. My fellow volunteer, Karen and I had to throw a blanket over her because she was so frightened and aggressive. Once I got her home she turned into a different dog almost immediately. Within a hour she was acting like we had been friends forever. So, I'm thinking this is great, she will get a home right away. Who wouldn't love this cute little healthy girl? I guess Itzy had different ideas about that. She charged and growled at any one who came near her. It didn't take me long to realize that Itzy had already decided what her future would be. I became a foster failure and Itzy joined our pack. It is over a year later and Itzy is my constant companion, she is goofy and some times naughty but she is well loved and I'm so glad she chose me. Carmella
Click a letter to find an animal or
view all
.