Animal Success Stories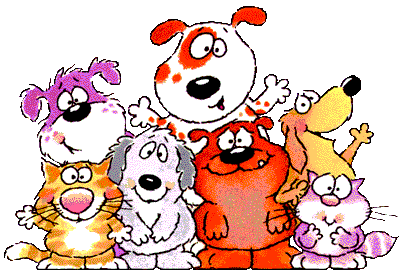 HAPPY TAILS!
We love hearing updates about our former rescues from their forever families. If you have adopted a pet from Rose's Rescue and would like to submit his or her story for our Happy Tails page, please send it to annec@rosesrescue.net, put Happy Tails in the subject line, and don't forget to include a picture!
Click a letter to find an animal or
view all
.
Ruby
Ruby is doing fantastic! She has made herself right at home. She has a space in between our pillows that her bed is and she snoodles right in. In the morning she waits for one of us to pick her up and put her on the floor....she can get on and off the bad by herself, but she waits. If she isn't on her spot on the couch at night or beside me she waits for my husband to put his recliner part way down so she can jump up on his lap. Ruby likes her walks in the yard but is still getting used to all the new noises that are around.
Ronny
Hi! I just wanted to let you know that Buford and Ronny are really doing well together. Ronny has gotten Buford to play! I had to get my feet up when they started playing yesterday. Both of them romping in my small living room. Buford isn't jealous when I hold the cuddler. I'm so happy Ronny is part of our family. He is even walking by the scary cat! Thank you so much. Monna
Roxy
Roxy is an AMAZING DOG. we feel as if we have had her forever. She is full of love and has adapted so beautifully. We can't thank Rose's Rescue enough!
Rebel - Easy Going Guy
Now Henry. After 5+ miles of walks and some serious ball playing, I think we finally tried him out. He is doing wonderful. His personality is starting to come out and really is a lovable pup. Thank you for taking such good care of him! Marj & Bill
Rufus
Rose's Rescue just helped us celebrate Rufus' 3rd Birthday with him! Our family wouldn't be complete without him! Thank you so much!
Click a letter to find an animal or
view all
.