Animal Success Stories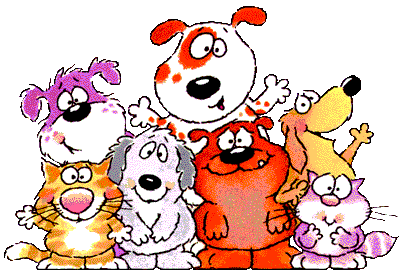 HAPPY TAILS!
We love hearing updates about our former rescues from their forever families. If you have adopted a pet from Rose's Rescue and would like to submit his or her story for our Happy Tails page, please send it to annec@rosesrescue.net, put Happy Tails in the subject line, and don't forget to include a picture!
Click a letter to find an animal or
view all
.
Kingston
Were so in love! Waylon fits right in with our crew of 7. He is a super loving dog. He has been a perfect fit. I am so glad I came across him on your page. I have attached some photos. Thank you all very much.
King
Hi, yes I adopted King and we did a quick name change to Brody. He is doing good, just isn't too good on being dog friendly but were working on it. The grooming place I take him too loves him also lol. They gave him a scarf that he kept playing with at their place.
Koda
• All is well!! We love Koda and he almost has our other dog won over completely! He is so funny, busy and loving !
Kingsley
Thanks for following up. Kingsley is doing great! He is the perfect fit for our family and we already can't imagine our life without him. He is full of love and kisses and loves to snuggle. We also have a great time going on hikes and playing ball. I have attached some pictures for you. Many thanks to Rose's Rescue for all that you do!
Kimmy
Hello, Thought I'd share an older picture of Gracie. I adopted her in January 2012, her name was Kimmy but I changed it to Gracie the day I brought her home, She was quite stand offish for a while as expected, now she rules, the house , couch , loveseat . the beds and even outside patio furniture. She loves to be covered up at night, so the ritual is "Good night Gracie" she goes to bed and sits until I put her comforter over her head. She is so loved, and such a sweet girl. I am so thankful she is mine . Thank you for the great work you do saving animals. Thank you from the bottom of my heart for this one.
Click a letter to find an animal or
view all
.