Animal Success Stories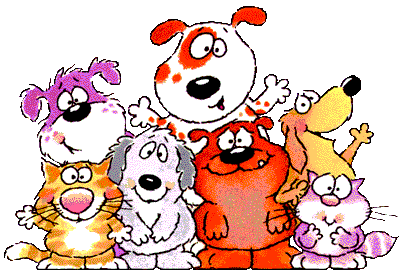 HAPPY TAILS!
We love hearing updates about our former rescues from their forever families. If you have adopted a pet from Rose's Rescue and would like to submit his or her story for our Happy Tails page, please send it to annec@rosesrescue.net, put Happy Tails in the subject line, and don't forget to include a picture!
Click a letter to find an animal or
view all
.
Koda
• All is well!! We love Koda and he almost has our other dog won over completely! He is so funny, busy and loving !
Kingsley
Thanks for following up. Kingsley is doing great! He is the perfect fit for our family and we already can't imagine our life without him. He is full of love and kisses and loves to snuggle. We also have a great time going on hikes and playing ball. I have attached some pictures for you. Many thanks to Rose's Rescue for all that you do!
Kimmy
Hello, Thought I'd share an older picture of Gracie. I adopted her in January 2012, her name was Kimmy but I changed it to Gracie the day I brought her home, She was quite stand offish for a while as expected, now she rules, the house , couch , loveseat . the beds and even outside patio furniture. She loves to be covered up at night, so the ritual is "Good night Gracie" she goes to bed and sits until I put her comforter over her head. She is so loved, and such a sweet girl. I am so thankful she is mine . Thank you for the great work you do saving animals. Thank you from the bottom of my heart for this one.
Kadie
Adopting from Roses has been a great experience and I can't imagine adopting from anyone else. If we decide to add to our canine family it will only be through Rose's Rescue. Kadie has been a great addition and loved by all. She's happy, healthy and is currently enjoying the holidays with two little fury friends from Virginia Beach...which is where she will be vacationing this summer. Kadie is such a sweet dog and anyone who meets here just loves her. She has truly made a positive impact on our family.
Kiki
I changed her name to Nikki to start with. I have had several wonderful rescue dogs over the last few years that have been wonderful. I am so delighted that I can say the same for Nikki. She has bonded with everyone she has come in contact with. My 96 year old uncle was so excited that she jumped up in his lap the second time she saw him. She loves my mother and brings her great joy when we visit. She and I play tug of war, her favorite game so far and we walk at least once but generally two or three times a day. She lets me know when it is time for food, treats, outside to do business and walk. I sometimes don't get her commands correct but she persists until I hit on the right one. I am so blessed to have been able to bring her home with me and for her to be in my life. I can't explain enough how much joy she brings me and I hope that I bring to her.
Click a letter to find an animal or
view all
.