Animal Success Stories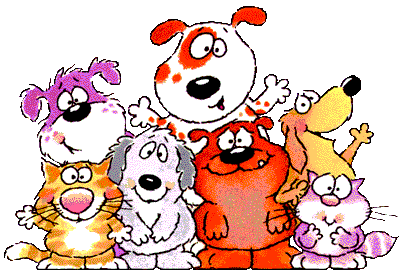 HAPPY TAILS!
We love hearing updates about our former rescues from their forever families. If you have adopted a pet from Rose's Rescue and would like to submit his or her story for our Happy Tails page, please send it to annec@rosesrescue.net, put Happy Tails in the subject line, and don't forget to include a picture!
Click a letter to find an animal or
view all
.
Chantilly
We have had Tilly, formally Chantilly, for 5 years on April 11th. She has been the best dog. She loves to sit with anyone that will pet her. At night she we will check on her 2 human babies, 5 and 6 years old, before bed and will sometimes sleep with them. She got a fur sister a couple of years ago and the 2 love playing together and being together. Tilly can always tell when someone is sad and will go and comfort them. We are so lucky to have found her and we all love her to pieces. Attached is a picture of her and her sister, Aurora, cuddling together. We are thankful everyday to have her in our lives and she makes us a better family.
Chanel
Chanel now Birdie. My Birdie girl is doing fantastic, and you would never know she is 13 years old. It took a few weeks for her to have that break through, where she could finally relax and just enjoy her new pampered life. Today she is thriving and just a happy little dog. At first we were unsure if she could handle the stairs in our home, ha! she runs up them and beats me to the top. If I am at work she cozies up in her bed and loves to look out the front window to make certain the neighborhood is well patrolled in between naps :) I have a 7LB guard dog. I decided to put her on a raw diet and there has been a measurable difference with her skin and fur, the licking has abated and her fur is soft and growing. She enjoys roaming around in the fenced backyard, but if its just to cold outside, she is will seek out a pee pad and use that (BONUS). Never an accident in the house. I keep Carmella updated regularly on how Birdie is doing. Thank you Roses Rescue for saving her life,
Cora
Cora is doing great! We had a couple of weeks of adjusting but we are getting to know each other! She is still afraid of car rides so no dog parks any time soon but we have had walks around the neighborhood. She loves doing zoomies around the back yard and is starting to play with balls and toys. She is so sweet and silly at the same time. Thank you for checking on her as I appreciate all you do for these dogs.
Cheeko-People Loving Special Needs Boy
Everything is wonderful. See vet tomorrow. He is barely wearing his bands and no problems. He and Lana are figuring out how to play together. Abbie (their older dog) has accepted him. He has moved in nicely".
Chewy
Just a note to let you know that Chewy (nickname Choo-Choo) is one very spoiled dog! He likes to go in the car and travels well. He has a new haircut and prances around so proud. He has become friends with Bella, a black lab/shepherd mix. The large & small. He hates the neighbors Shelty. We had to change his food due to allergies, now much more energetic. Good match for both of us. We just Iove him.
Click a letter to find an animal or
view all
.