Animal Success Stories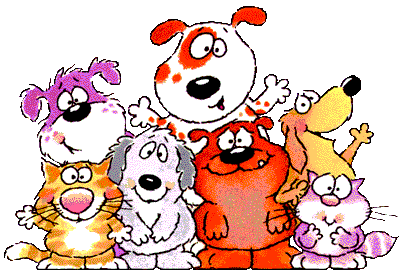 HAPPY TAILS!
We love hearing updates about our former rescues from their forever families. If you have adopted a pet from Rose's Rescue and would like to submit his or her story for our Happy Tails page, please send it to annec@rosesrescue.net, put Happy Tails in the subject line, and don't forget to include a picture!
Click a letter to find an animal or
view all
.
Bill & Ted-Bonded Pair
Bill and Ted are doing great! They have been a wonderful addition to our family and are behaving quite well. Our experience with your organization exceeded our expectations!
Blondie
Just over a year ago we got Blondie. The Gkids changed it to Lonnie, but it doesn't matter since she can barely hear. She's a sweetheart.
Brasco-fun loving boy
We adopted quite a character... he's very comfortable here and is a good boy.....we are glad we found him...
Blackie
Blackie is doing great. He was really well behaved for his first vet visit. Received a stuffed animal from the vet, it being his fist visit. Note the photo with the llama! On our family trip to our cabin up north, he really was schmoozing with my niece. She was thrilled that he sat on her lap for the trip up. She has been waiting for him to get comfortable with her.
Bear
Wanted to share photos of Bear we rescued from you guys over 2 years ago. He is the love of our lives. Last 2 years he's moved to Georgia with us to help welcome our newest addition & grandson as you see in one of the photos. He has learned a lot & has become a very smart boy. Loves the out doors & catching his frisbee. Can't imagine life without him. Thanks for bringing him into our lives.
Click a letter to find an animal or
view all
.