Animal Success Stories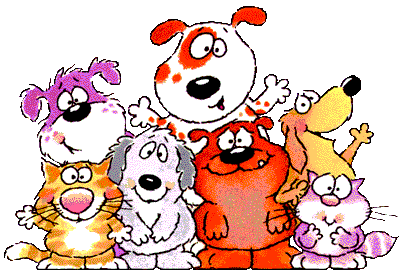 HAPPY TAILS!
We love hearing updates about our former rescues from their forever families. If you have adopted a pet from Rose's Rescue and would like to submit his or her story for our Happy Tails page, please send it to annec@rosesrescue.net, put Happy Tails in the subject line, and don't forget to include a picture!
Click a letter to find an animal or
view all
.
Benny
Thanks for reaching out.  Things with Benny are going well!  He has brought back so much joy since we lost Lucy 4 months ago.  The house no longer seems empty.  He is such a loving dog- he loves to cuddle and give kisses and is very much a "togetherness" dog.  He has some challenging behaviors (jumping up onto everything and not listening well), and we are starting a basic manners class this week to help with encouraging positive behaviors.  He enjoys our evening walks, and he already has a ton of toys he loves to play with.  He has also made best friends with our neighbor's dog Bella, and they love to run and play.  
Bella - Border Collie Mix
Hello, my husband John and I adopted  Bella from your rescue about 6 years ago. Bella is such a good girl, and very spoiled too.
Bella
Bella is doing great. She has fit in well with her brother Toby (dog brother) and Binx ( cat brother). Here is a pic of how big she is getting. She is a sweetie and we love her very much.
Breanna
It is going very well! We love her so much already and she seems like she feels right at home! We adopted (Breanna) Brie from Rose's Rescue and Rose directly in February and she has been the perfect fit to our family! She was the missing piece to our puzzle! Brie is quite energetic and it has been great for all of us.  Winnie, our 6 1/2 year old pit mix has a permanent friend and playmate in Brie. They are each other's buddy and get along very well.  We have also introduced her to our friend's and family's dogs and have been frequenting the dog park and she has gotten along with every new dog that she meets tremendously. We couldn't be more happy with our girl and we are so happy that we found her through Rose's Rescue and continuously thankful for the work that your organization does!  Next Saturday, we head out with Brie and Winnie for our first camping trip of the season and our first trip with Brie. We are looking very forward to it! She's a great "adventure dog".  Thank you, again, for helping us find Brie! The next time we find ourselves looking to adopt we will be contacting Rose's Rescue first. Have a great day & here are some recent pictures of our girl! 
Buddy
Rocky aka Buddy is a great addition to our family. He gets along well with our Nico. They love to run and wrestle in the fenced in backyard. 
Click a letter to find an animal or
view all
.