Animal Success Stories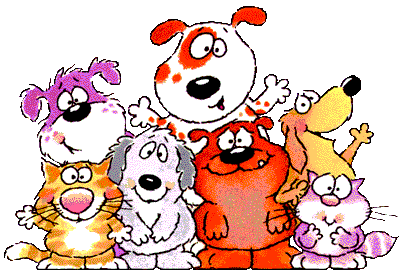 HAPPY TAILS!
We love hearing updates about our former rescues from their forever families. If you have adopted a pet from Rose's Rescue and would like to submit his or her story for our Happy Tails page, please send it to annec@rosesrescue.net, put Happy Tails in the subject line, and don't forget to include a picture!
Click a letter to find an animal or
view all
.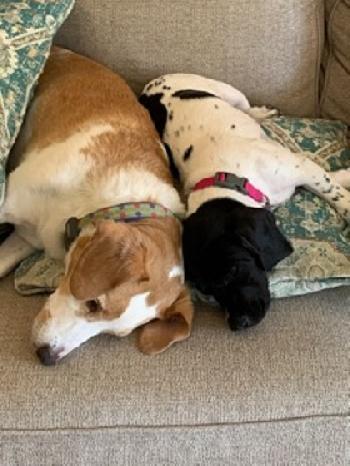 Blessing
Thank you for the follow up email. Our experience with Anne and Rose's Rescue was wonderful. We can't thank you all enough for the time, care, and attention you gave not only to us as adopters, but also to our sweet Daisy (Blessing) before we brought her home. We have rescued pets from other organizations, but this was by far our best overall experience! Daisy has brought so much joy to our family! She has also bonded beautifully with our 7 year old dog Nutmeg, our parakeet, and our 2 guinea pigs! She has already learned to sit and shake like a pro, and we are working on some other simple commands! We don't have any questions or concerns at this time, but will certainly reach out of something comes up in the future! Thank you again for everything!
Billy Bob
Roscoe aka Billy Bob. Just chilling on the couch.
Baloo - Kitten a
Baloo & Graydenia are doing well, thanks for asking! They're growing fast, and are fun, busy kittens😄 Amber was very helpful and obviously cared for them very well as a foster. Thank you & Rose's Rescue so much!
Bill & Ted-Bonded Pair
Bill and Ted are doing great! They have been a wonderful addition to our family and are behaving quite well. Our experience with your organization exceeded our expectations!
Blondie
Just over a year ago we got Blondie. The Gkids changed it to Lonnie, but it doesn't matter since she can barely hear. She's a sweetheart.
Click a letter to find an animal or
view all
.